Inspiring Sessions Offering a Wealth of Networked Learning, Knowledge Sharing and Collaborative Opportunities
At the 2019 edition of InfoComm India Summit, the Computer Society of India, Mumbai Chapter is poised to host two industry forums. The first focuses on Homeland Security and Defense, and aims to discuss key challenges arising from the use of emerging technologies such as Internet of Things (IoT), artificial intelligence (AI) and machine learning (ML). The other is on Enterprise IT, a 2-part instalment comprising panel discussions themed "Critical Infrastructures: Mapping Critical Risk Associated in Modern Infrastructure and Complying with Nodal Authorities"; and "Case Studies of IOT Smart Cities: IOT Smart Cities Integration with Enhanced AI/ML Driven Solutions".
The ICT Academy will present an Education Summit themed "Accelerating the Skills Revolution". As technology develops, cognitive abilities and tasks are increasingly being carried out by machines, causing a growing concern on the impact of job displacement and risks for government, businesses and people.  The Education Summit seeks to bring clarity to an often-ill-informed debate on the future of work. The topics include "Leveraging Human Ingenuity for Intelligent Technology", "Cultivating the Communities of Talent", "AI + Design Thinking – The Fresh Mantra", and "Learning for the Augmented Age".
A learning platform that benefits trade professionals and industry end-users alike, InfoComm India 2019 Summit will feature free-to-attend educational sessions across dedicated platforms such as  AVIXA Seminars, Industry and Technology Forums, AVIXA FlashTracks, and Platinum Partners' Presentations. Other organizations and associations such as All India Institute of Local Self-Government; Bombay Stock Exchange; Digital Signage Multimedia Asia; Government e Marketplace; Institute of Indian Interior Designers, Mumbai Regional Chapter; and Indian Express are set to host insightful sessions benefiting the BFSI, government, hotel, healthcare, interior design and retail sectors as well.
Full Summit programme and updates are available at www.infocomm-india.com
OPENING HOURS
18 September 2019 (Wednesday) 10am – 6pm
19 September 2019 (Thursday)       10am – 6pm
20 September 2019 (Friday)             10am – 4pm
Registration desk opens 9:30am to half hour before closing time.
ADMISSION IS FREE
Beat the crowd and pre-register your visit online now.
www.infocomm-india.com
ENQUIRIES
Exhibition:   latha@falcon-mail.com / harvinder@falcon-mail.com
Summit:       shaziaa@falcon-mail.com
General:      vibha@falcon-mail.com
Organized by:          

A Project of: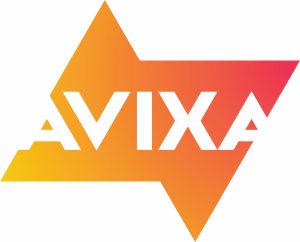 Supported by:       

Tags :
InfoComm India