Bringing Smart Education to Rural Rajasthan with Interactive Whiteboard Solutions
What are the benefits of digital classrooms? After successfully working with the Rajasthan government to equip 5,051 classrooms with technology, Cybernetyx has found that digital classrooms help increase students' attention span and enthusiasm, thereby reducing absenteeism and number of school dropouts. They also improve students' familiarity and comfort with technology. In these interactive environments, even usually-shy students participate actively in classroom discussions.
The rollout was part of the Rajasthan government's push to leverage on the power of technology to create digital learning zones for students and teachers. As a selected vendor, Cybernetyx equipped each of the 5,051 classrooms with EyeRIS IX, an innovative surface-independent touch interactive projection system.
EyeRIS IX turns any surfaces, from cubicle walls to whiteboards and table tops, into a giant tablet that is capable of interacting with different computer applications. The image sensors in EyeRIS IX can intelligently track and learn the environment, enabling seamless information control with any display. It is the first-of-its-kind device to use machine learning for human-computer interaction for surface computing. Using advanced deep learning algorithms, EyeRIS can distinguish between ambient noise and human input more efficiently than any other computer interface in the world. Not only that, the solution comes with convenient cloud access, so teachers and students can peruse free educational content on any topic.
As a result of the technological adoption, the state government was able to dramatically improve the school-going lives of many students in Rajasthan. The classroom experience became more immersive, and both student engagement and knowledge retention were enhanced. Dreaming of becoming a doctor when she grows up, a student by the name of Divya says, "At my previous school, the teachers relied on textbooks and blackboards to explain subjects. But now, we are taught using videos, images and presentations. Learning has become more exciting and interesting."
OPENING HOURS
18 September 2019 (Wednesday) 10am – 6pm
19 September 2019 (Thursday)       10am – 6pm
20 September 2019 (Friday)             10am – 4pm
Registration desk opens 9:30am to half hour before closing time.
ADMISSION IS FREE
Beat the crowd and pre-register your visit online now.
www.infocomm-india.com
ENQUIRIES
Exhibition:   latha@falcon-mail.com / harvinder@falcon-mail.com
Summit:       shaziaa@falcon-mail.com
General:      vibha@falcon-mail.com
Organized by: 

A Project of: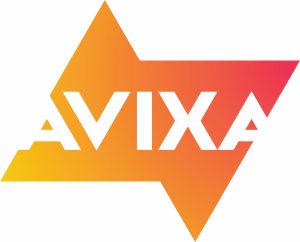 Supported by: