Enabling Remote Assistance and Heightening Efficiency with Smart Glasses
The new-age workforce will be one where humans and robots work alongside in harmony. Humans will bring to the table the ability to make the right decisions while robots, empowered by artificial intelligence, will handle all other business processes. The future workplace will be full of innovations that enhance productivity. Wearable smart glasses, in particular, are already garnering the attention of enterprises.
Epson introduced the Moverio lineup of smart glasses to the world six years ago. Since then, rapid technological advancement has led to the development of the third generation of Moverio smart glasses, a triumph in the world of visual innovations.
In the field of heavy engineering, these smart glasses have proven themselves to be a boon. Much of the construction and fabrication works take place onsite at clients' offices. In the past, whenever work hit a roadblock, the teams would have to activate and send their inhouse experts to the sites to resolve the problems. Involving coordination across multidisciplinary teams, this rectification process often required multiple trips to the clients' offices, thereby resulting in a long resolution time.
Wanting to streamline this process, Indian multinational conglomerate Larsen and Toubro began to explore enterprise-wide, digitization-led transformation opportunities. To drive this effort, it selected Epson's BT-350 smart glasses, an Android-powered, highly-transparent device that redefines augmented reality with a ground-breaking Si-OLED display. The glasses' motion-tracking sensors and high-resolution camera make it ideal for 360-degree apps. The binocular display enables stereoscopic content too.
With the smart glasses, remote assistance became a reality at Larsen and Toubro. Whenever a problem arose, the site engineer would place an internet call to his manager sitting in a control center, where experts from multiple disciplines were also co-located. The manager and team of experts would join the internet call and view a live video stream of the problem environment. Then, they would work with the engineer in real time to come up with a resolution.
Since the technological rollout, the company has reaped numerous advantages. Time saved on travel engendered an improvement in productivity. With quicker problem resolution, the different engineering teams were able to adhere to tight project-execution schedules. A problem reported in one location could trigger a pro-active check of progress in other related sites, thus establishing effective oversight.
OPENING HOURS
18 September 2019 (Wednesday) 10am – 6pm
19 September 2019 (Thursday)       10am – 6pm
20 September 2019 (Friday)             10am – 4pm
Registration desk opens 9:30am to half hour before closing time.
ADMISSION IS FREE
Beat the crowd and pre-register your visit online now.
www.infocomm-india.com
FOR ENQUIRIES
Exhibition:   latha@falcon-mail.com / harvinder@falcon-mail.com
Summit:       shaziaa@falcon-mail.com
General:      vibha@falcon-mail.com
Organized by:

A Project of: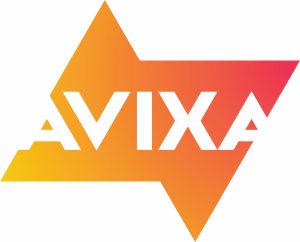 Supported by:

Tags :
Falcon